Learning how to style faux leather leggings means you can wear them day or night. Many people have a hard time styling these leggings in an elevated way, but coming up with a faux leather leggings outfit is easy once you've found your favorite combinations.
No matter what your personal style is, faux leather leggings can add great visual interest (and a little bit of edginess) to an otherwise basic outfit.
Faux leather leggings (also called pleather leggings) are also a great way to get the leather look without the high price tag of leather. They're a fantastic vegan option while also being easier to care for than leather.
But it can be really tough to figure out how to style faux leather leggings. Many people are worried they'll look like they're wearing a Halloween costume, while others just can't figure out what shoes and bags would look decent with them.
You can make faux leather leggings look classic, edgy, casual, and more. This means that you're not limited to only one style or look—you can wear them with virtually anything, as long as you know what works best with your closet.
So whether you're wondering what to wear with Spanx leather leggings or aren't sure what to wear with leather look leggings from any brand, this blog post will give you plenty of inspiration.
Let's get started!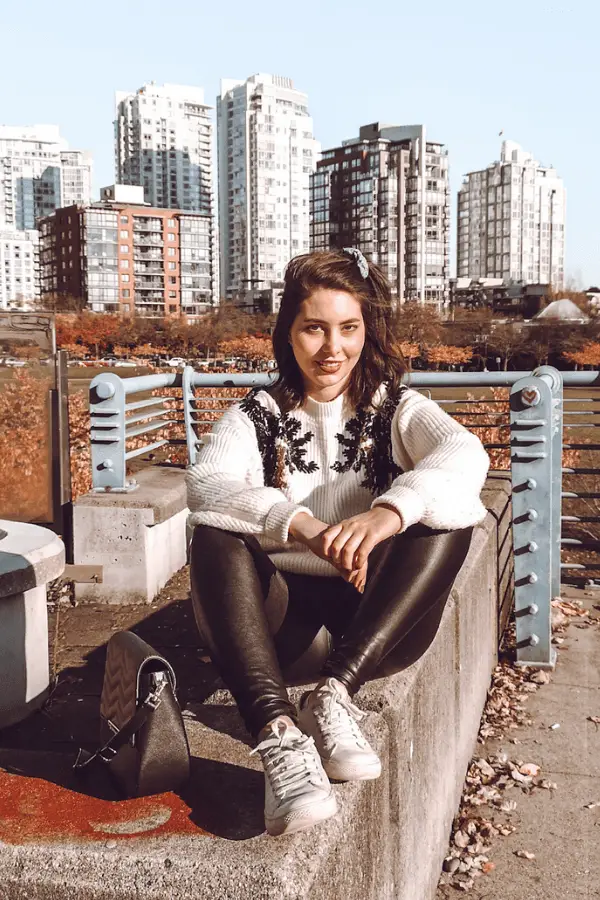 This post may contain affiliate links, which means I'll receive a commission if you purchase through my links at no extra cost to you. Please read full disclosure for more information.
How Faux Leather Leggings Are the Perfect Addition to Your Wardrobe
Faux leather leggings are a great addition to your wardrobe because they can add more visual interest to an outfit without making it look like it's inappropriate for the occasion.
For example, let's say you have an outfit with white sneakers, jeans, and your favorite red flannel. This casual outfit is perfectly fine on its own, but adding faux leather leggings can make it more interesting without making the outfit look formal.
These stylish pants can be worn with any top, heel, boot, or flats for a different look every time.
Likewise, you can wear them with chunky knit sweaters, formal blouses, flannel shirts, and even crop tops! This means that your leather look leggings are a super versatile piece of your wardrobe.
I also love my faux leather leggings because I live in a rainy climate. So not only do my faux leather leggings keep me warm, but they are great waterproof pants for when I want to look fashionable outside!
Styling faux leather leggings is as easy as making a trip to your closest mall (or your favorite online shop).
These eye-catching leggings come in several different styles, prints, and colors, which gives you plenty of options to choose from.
You can usually get them in black or brown, but you can probably find them in neutral colors like white or beige as well.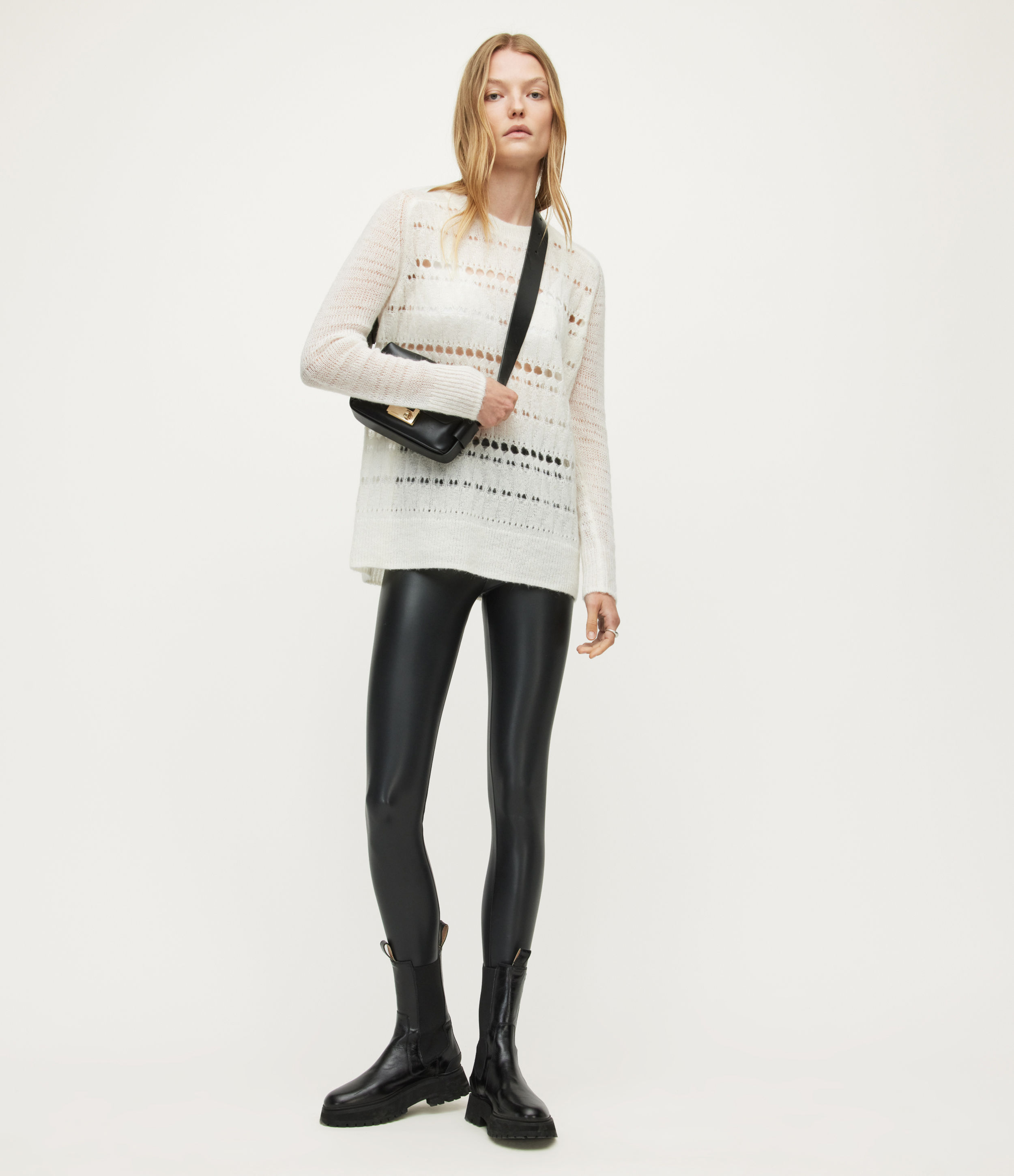 And, you can also get them as loose pants if you don't want to get something too tight: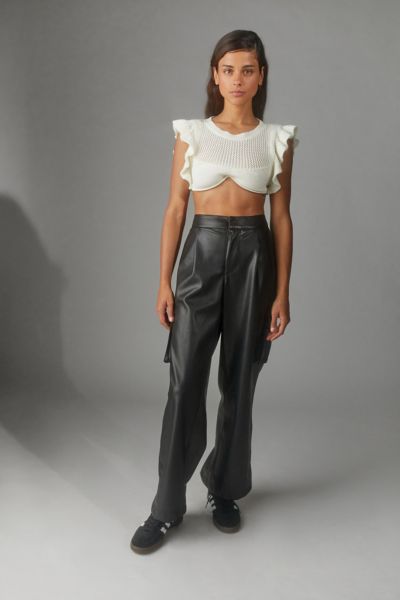 How to Style Leather Leggings: The Most Important Rule
When it comes to outfits with faux leather leggings, in my mind the most important rule is to stick with your signature style.
No matter what the celebrities or Instagram influencers are wearing, there's no sense wearing the same thing if you don't feel inspired by it. There's no "one way" for how to wear leather leggings, no matter what the fashion magazines say.
If your outfit doesn't make you feel good, then there's no point trying to make your leather leggings work in the first place.
For example, maybe you've always thought you couldn't wear faux leather leggings because your style isn't edgy.
But by pairing the leggings with items within your style (e.g. sporty, classic, etc), you can definitely create a look that's going to make you feel confident.
Tops to Wear with Leather Leggings
Let's start with some ideas for tops you could wear with your leather leggings. For my look, I've chosen a chunky knit sweater with fun sequin embellishments. The sequins work because half of them are black, so they don't create a jarring contrast with the leggings.
To keep the look elevated, this would be as far as I go in terms of embellishments. I've kept the rest of my outfit simple with white canvas sneakers and edgy-yet-understated stud earrings.
The top you choose will depend on the season and what occasion you want to dress for.
A great casual look for spring is to pair the leggings with a light wash denim jacket and a crop top.
For fall, a flannel works great, while a wool coat is a great option for early/mild winter.
Other great ideas include: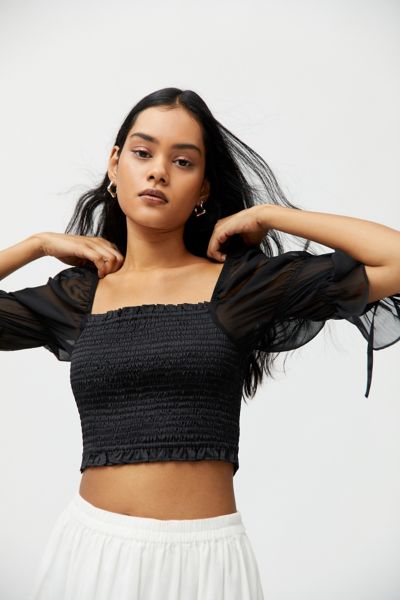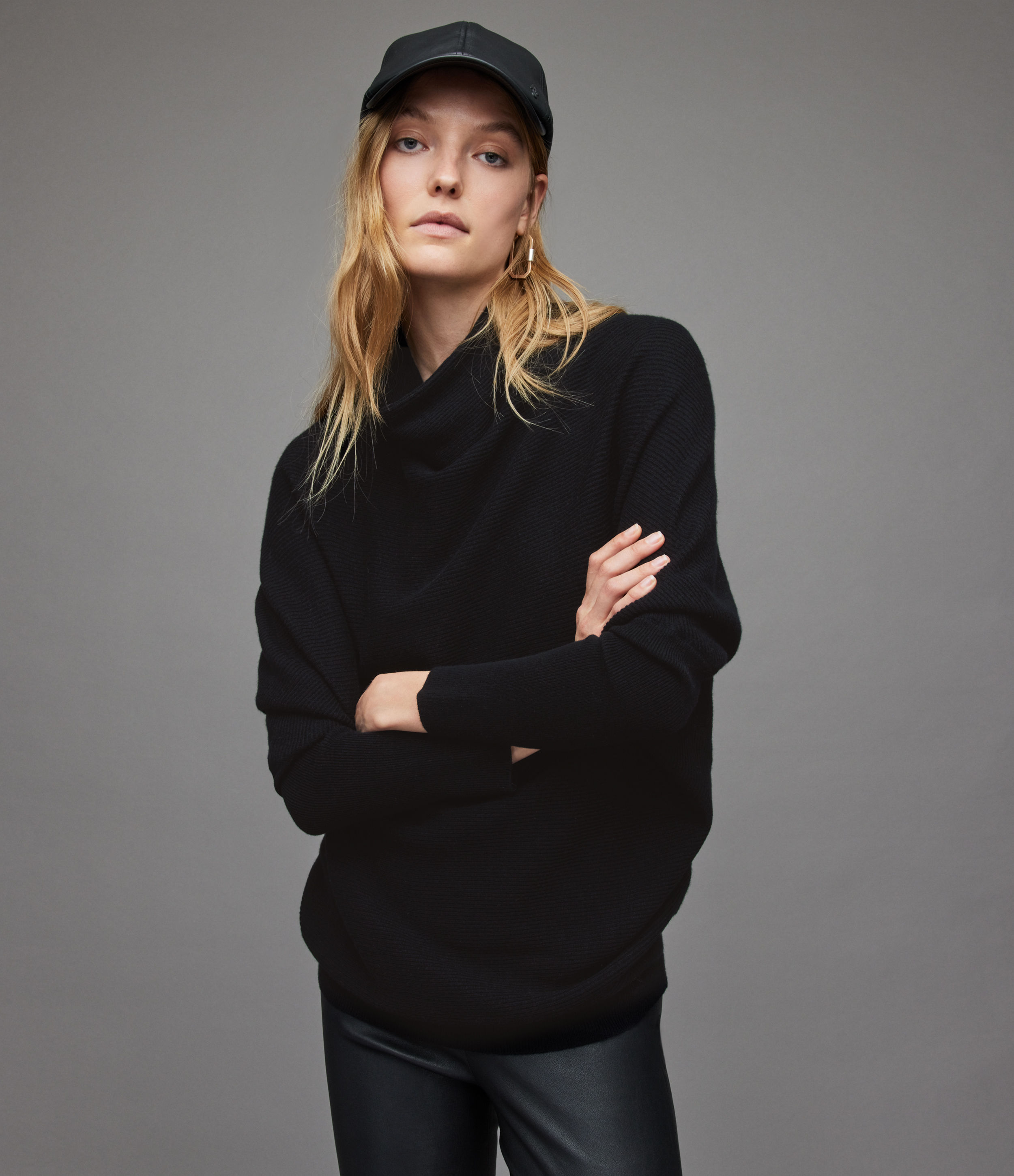 Shoes with Leather Leggings
When it comes to shoes to wear with faux leather leggings, you have a lot more options than you might think.
To pick the right shoes, first, decide on the occasion for your outfit. If you're going for a casual, daytime look, then sneakers are a comfortable, yet still sophisticated option.
But if you're going out, then a pair of understated suede heels makes for a perfect, flattering look.
Let's take a look at some shoe options:
Sneakers:
Heels:
Boots:
What Accessories to Wear with Faux Leather Leggings
The key to pulling off faux leather leggings is to let them be the star of the outfit. This means that you don't want to pile on too many accessories.
Minimalist studs are a great option to pair with them, especially if they're an interesting shape. This gives your accessories more visual interest without being over the top.
You can also wear rings that are understated yet have cool details on them, like this fun lock and key ring.
Another great idea is to have matching jewelry that features a subtle pattern: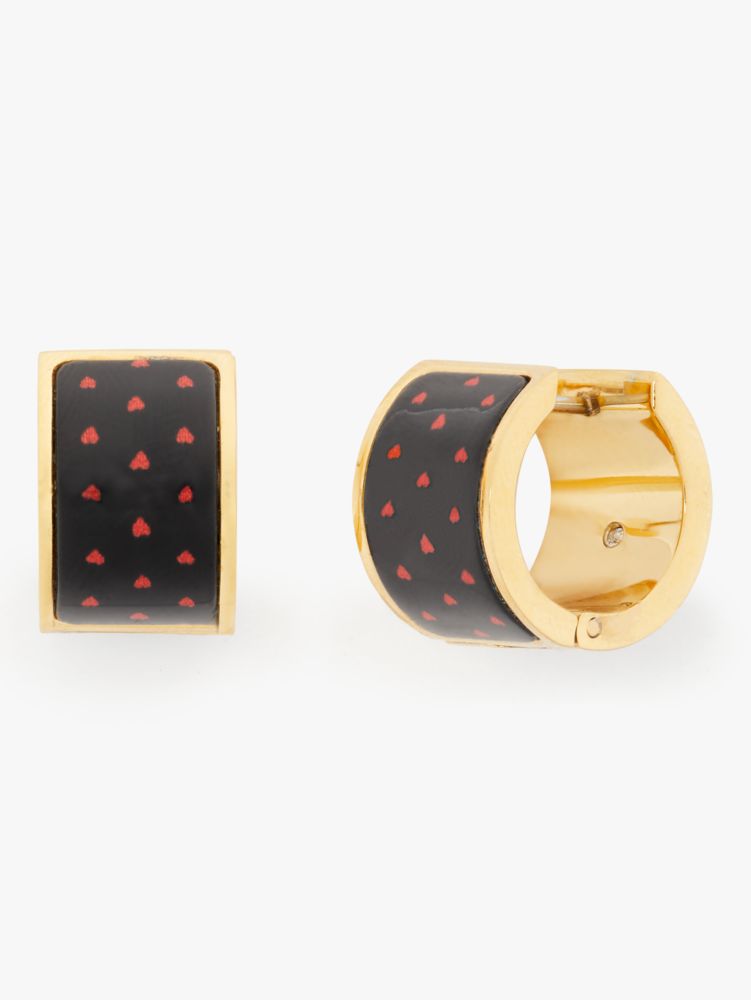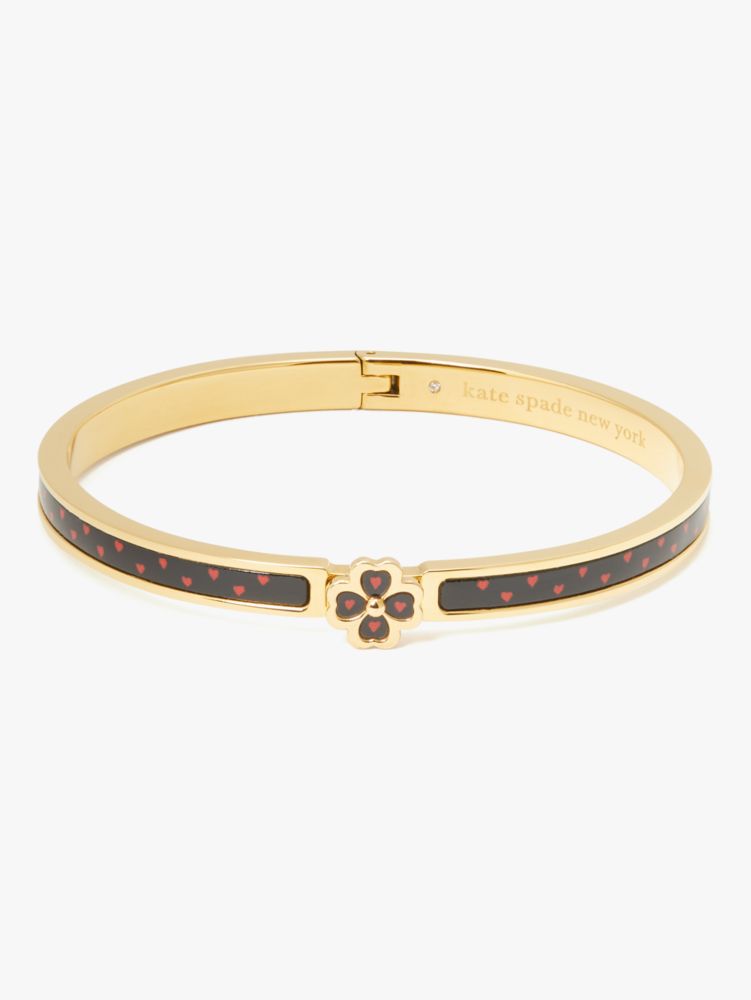 As for other accessories, you can pair your leather leggings with scarves, hats, or even a baseball cap if you're going for a sporty look.
My favorite picks are felt or wool hats with a wider brim (the ones stores like to sell for fall), and sometimes even a sparkly gold scarf (as long as the rest of the outfit is minimalist).
As for handbags, avoid wearing too many leather or faux leather colors. This will just add extra visual noise to the outfit and will just make everything look over the top (and too much like a costume, which is what most people are trying to avoid for everyday wear).
Crossbody bags are a great choice for everyday wear, as are satchels or tote bags. For colors, stick to black, beige, or dark red. You can also go for a bag with a fabric exterior rather than a leather/faux leather one: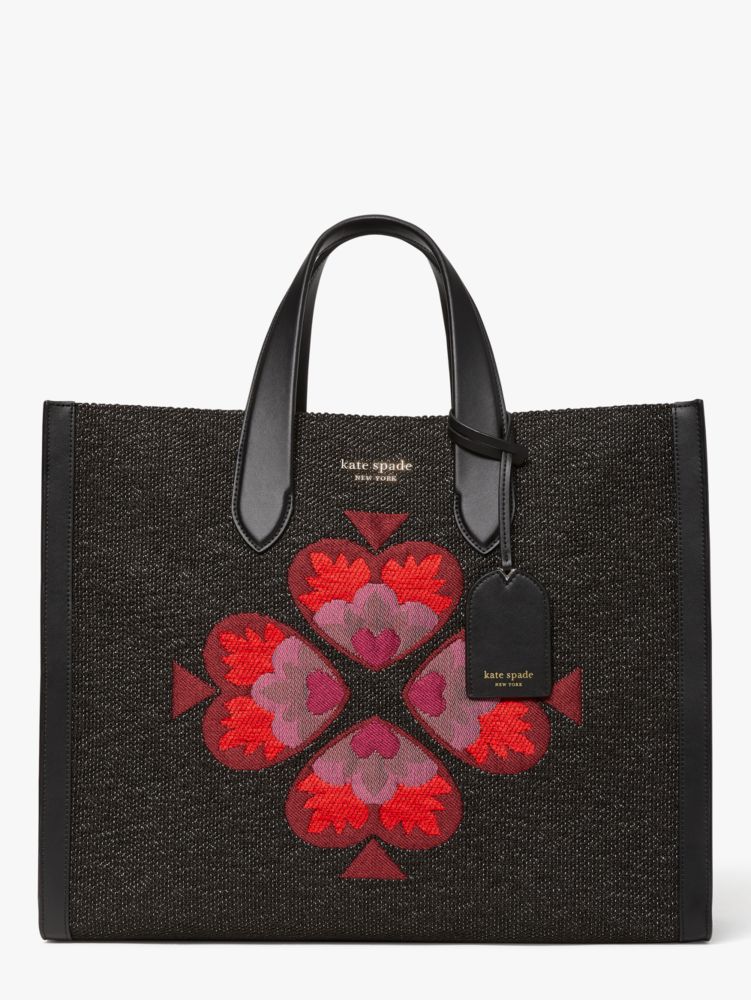 With bags, try to avoid a color that's too different from the color of your leggings. You also want to avoid bags with too many studs, embellishments, gemstones, or trim.
This is why I like to wear my everyday bags with faux leather leggings for the most minimalist look possible.
This doesn't mean that you have to go only with minimalist bags, though. One example of an embellished bag that I think would go very well with faux leather leggings is the Valentino Rockstud Clutch.
The bag does have studs, but the rest of the design is sleek and modern. To make an outfit like this work, you want to keep the rest of your outfit very minimal, such as black boots and an understated denim jacket.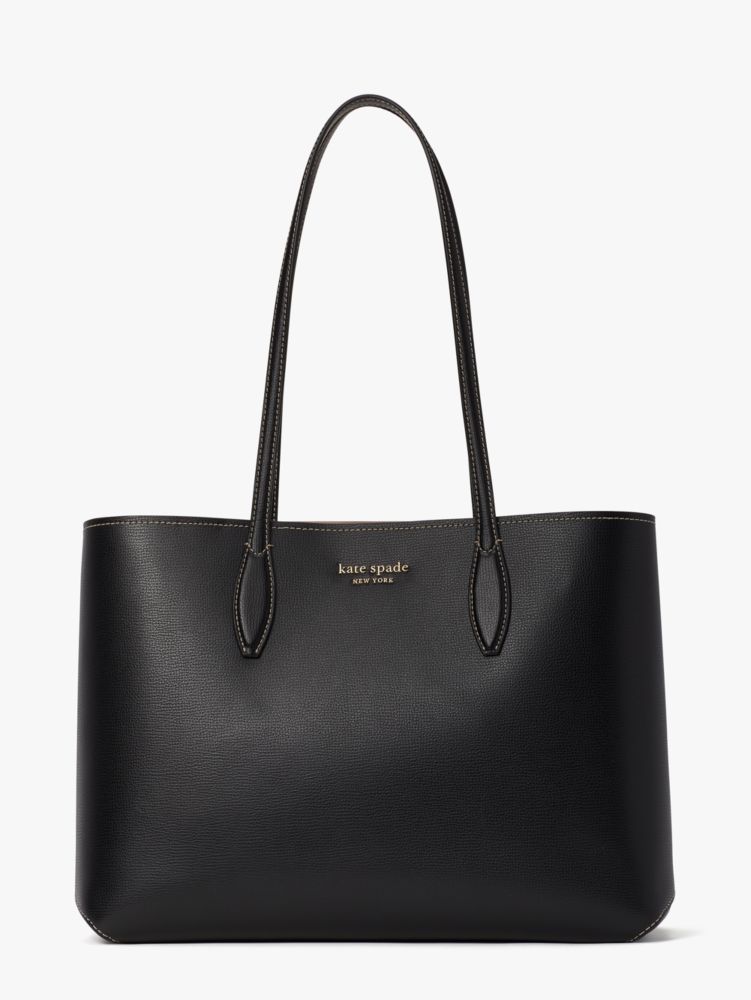 How to Wear Faux Leather Leggings without Looking Tacky
Faux leather leggings are a stylish way to keep warm during the fall, spring, and even during mild/early winter. They're also a great, versatile staple to include in a winter capsule wardrobe.
But the biggest complaint (and biggest hesitation) with people who don't want to wear them is that they're afraid the leggings will look tacky. Or worse, that they'll look like they're wearing a cheap Halloween costume.
To avoid this, I suggest getting faux leather leggings with a matte finish (like the AllSaints ones pictured at the top of the post).
While lots of places have shiny leather-look leggings, these are really hard to pull off and can look tacky VERY easily. So if you're new to the faux leather leggings look, go with something more understated and focus on complementing the soft texture of the leggings instead.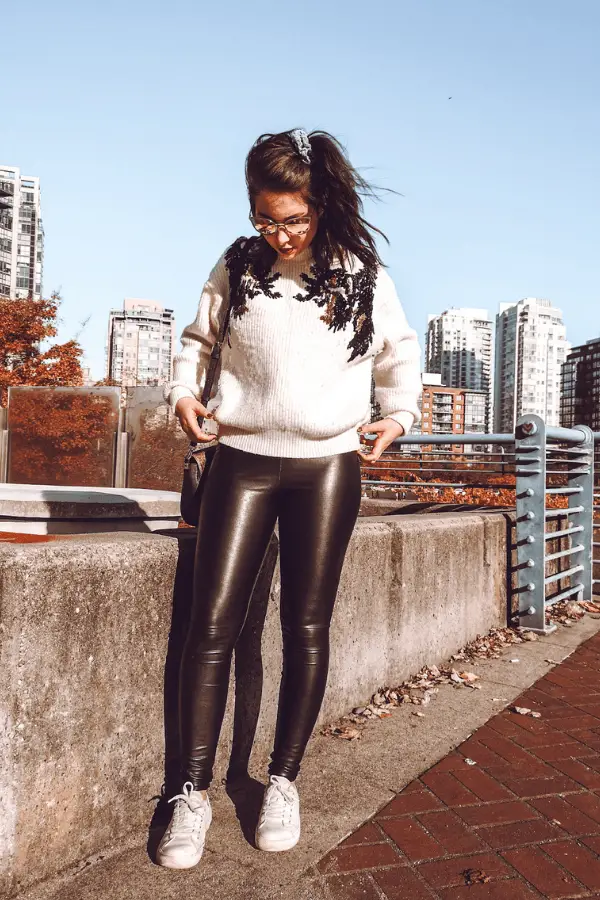 You also want to focus on keeping your outfit polished. So no matter whether the rest of the outfit is oversized or tight, keep everything else to a minimum and make sure things don't look sloppy.
You can also wear elegant pieces that will add a classic look to the leggings. These include pearl earrings, gold studs, well-tailored tops, or a sophisticated coat.
You generally want to keep your accessories to a minimum with this type of outfit. This is because the leggings are a statement in themselves, so to keep everything looking elevated, you want to avoid piling on too much.
You especially want to avoid anything with tons of sparkly rhinestones or gems. Instead, go for understated jewelry like studs, fine chain necklaces, and minimalist rings.
Pairing your leggings with slightly elevated casual items works very well too. These include cropped denim jackets, your fave flannel top, and cozy sweaters.
5 Faux Leather Leggings Outfit Ideas
Now that we've covered all the different components of your faux leather leggings outfit, let's dive into some outfit combinations for different occasions:
Casual Morning Outfit
This is the outfit you'd wear when meeting friends for coffee or running a quick errand on the weekends.
To achieve this look, you can pair your leggings with white sneakers, a cozy turtleneck or sweater, and a vest in a similar color if it's cold out.
To make the look sporty, you could wear a hoodie or your favorite collegiate-style sweatshirt instead of the vest/turtleneck combo.
Casual Night Out
For a casual night out, you can pair your faux leather leggings with a sweater, a crop top/bustier top with a denim jacket, or even leather sneakers!
You could also wear flats, pointy-toe booties, or low, chunky heels to style the outfit a bit more for evening while still keeping it casual.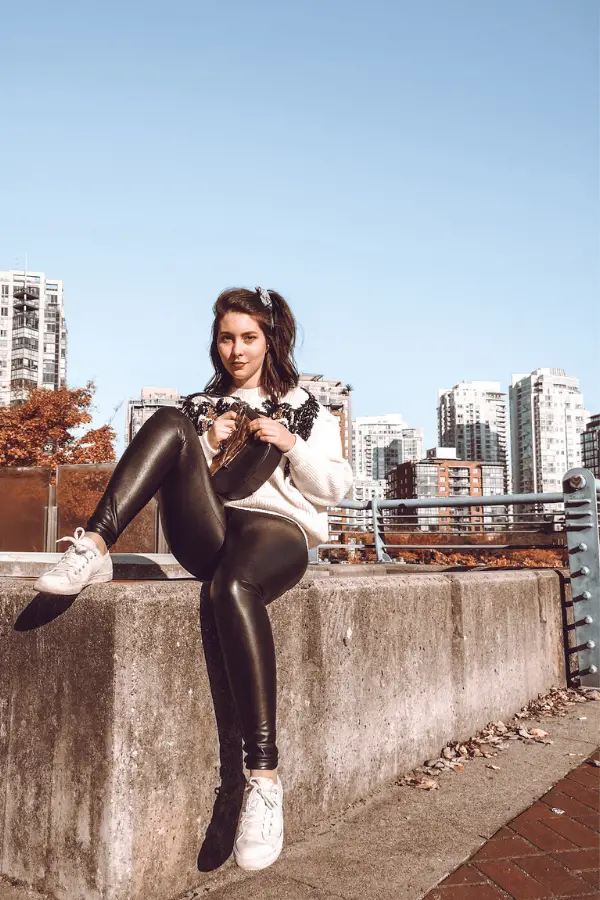 Dressed up Party
If you don't want to wear a dress or jeans to a party, then faux leather leggings are the perfect option to elevate your outfit. You could wear a lightweight black sweater, a layered chain necklace, and t-strap or suede heels, for example.
You could pair this with an understated clutch bag, which will add more dimension to your outfit without distracting from your leggings, heels, or necklace (which would be the focal point in this case).
Another way to wear your leggings with heels is to add a crop top and an oversize blazer.
Work Day
You'd think that you couldn't wear these types of leggings to work, but you definitely can if your work dress code allows for it!
One example would be to wear a white blouse, a camel or sand-colored cardigan, and pointy-toe flats in the same color as your cardigan. Add your watch or a sophisticated hinged bangle to keep the look professional.
Spring Denim
You may have thought you could only wear your faux leather leggings in the fall or winter, but they're actually great for a spring outfit.
You could pair them with a cropped denim jacket, a white v-neck t-shirt, and classic Adidas sneakers. Throw on a crossbody bag and sunglasses to finish off the look!
Here are even more faux leather leggings outfit ideas from YouTuber Viviane Audi:
How to Style Faux Leather Leggings for Any Occasion
Faux leather leggings are so versatile, and they look great with just about anything.
If you love to experiment with different looks, faux leather leggings are the perfect way to try something new without going too far out of your comfort zone.
Follow these tips and tricks for styling them so that they fit seamlessly into any ensemble—from an edgy punk look to a more sophisticated office outfit, or anything in between.
And remember—the most important thing with learning how to style faux leather leggings is to keep your outfit within your personal style, no matter what anyone else says.
I'd love to know which of these outfit tips was your favorite in the comments. Feel free to share your favorite ways to style your faux leather leggings so other readers can get inspired too!
Happy styling!
Related Posts You Might Like:
This post was all about How to Style Faux Leather Leggings for Day and Night