Spotting quality clothes is one of the best ways to ensure a wardrobe that lasts. Here are 8 tips to help you make smarter buys, save money, and build a wardrobe that will last you for years!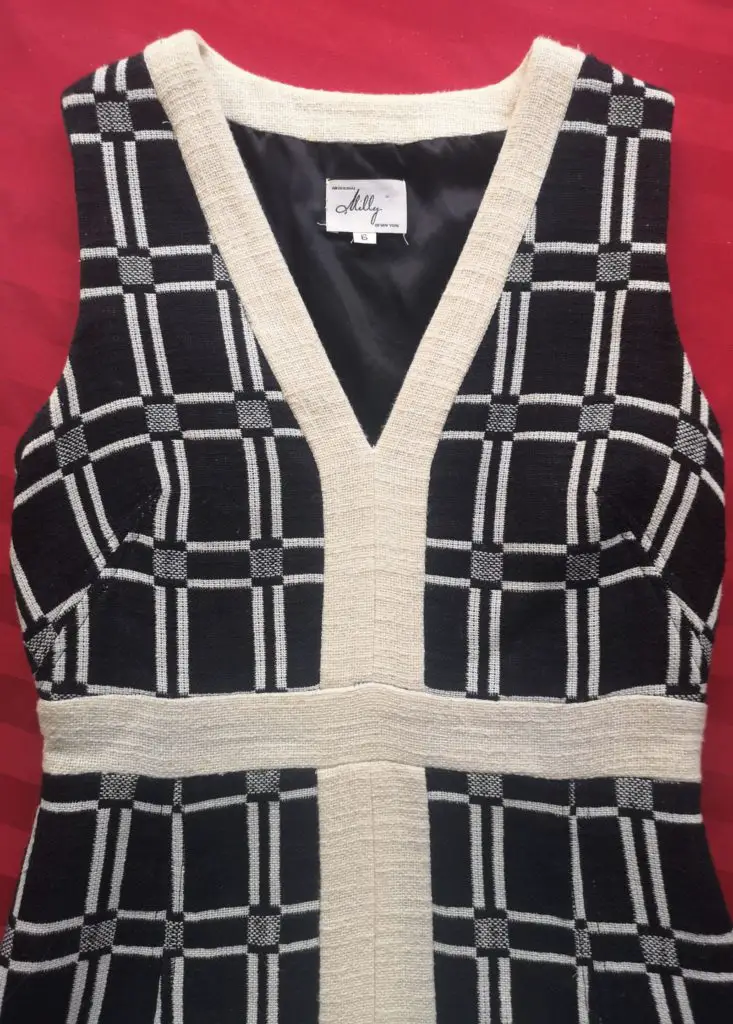 This post may contain affiliate links, which means I'll receive a commission if you purchase through my links at no extra cost to you. Please read full disclosure for more information.
Learning how to spot quality clothes is vital for figuring out whether you're getting good value for your money. I also find it great because it helps my items last longer and stay out of the landfill for as long as possible!
Back in high school, I took sewing class for the 5 years that I was there, and through the construction of my own clothes, I learned a couple of things about quality construction.
I also volunteered for about 4 years at a charity retail store, where part of our duties was individually pricing each item of clothing for sale. I also learned a lot about garment quality through this process. 
While this isn't an exhaustive list and isn't foolproof, having an awareness of these points can definitely help you spot the quality of your clothes (especially if an item is overpriced for the quality that you're getting!).
1. How to Check the Quality of a Garment: Brand and Price
The first step in finding good quality clothes is having a good idea of approximately how much certain brands cost at retail price. 
Of course, the quality of different pieces can vary even within the same brand and the same collection, but it wouldn't hurt to have a few go-to brands on your list that you find fairly reliable.
That way, you can still check for quality, but you won't have to worry as much when shopping at your favorite brands.
This consideration includes price as well. Keep an eye on the price, because as you look at the other tips below, you'll be able to compare the other aspects of quality to the price and figure out if the item is really worth the price tag.
2. Check Where the Item Was Made
This tip isn't the most fool-proof either given that even luxury bags can start out in one country and finish production in another, but it's a decent indication of whether you're dealing with a fast-fashion brand or not (in which case, the quality is almost always significantly lower due to the high turnaround).
I've now even heard of fast fashion brands stating "made in Italy" on their labels to give the illusion of better quality, so again, take this tip with a grain of salt and use it as just one of many to give you a better picture.
For example, I have several "made in the USA" garments and I do find that they're much better quality, last longer, and pill/stretch out FAR less than some of the fast-fashion pieces I have.
3. Check the Fabric Composition
Having a piece made of better-quality fabrics can help your piece to last you longer, save you money in the long run, and lower the number of clothes in landfills.
Often, natural fabrics like modal and lyocell will be more environmentally friendly and can be more durable. Plus, they often have moisture-wicking qualities as well.
Of course, even with good construction, you do need to care for the fabric properly.
I once ripped a pair of Lyocell and linen pants because I washed them in a top-loading washing machine (not on delicates), and, even though there was nothing wrong with their construction, they ripped near the crotch and I barely saved them with an iron-on patch.
4. Check if the Seams and Patterns Line Up
This detail means that more care and time was taken in the construction, as it takes more effort and careful sewing to line up the seams and patterns rather than rush the garment through production.
First, you can take a look at the seams to see if they line up or not. Then, check the patterns too (this is easiest with something with lines, like plaid).
Not only does it look nicer when the patterns line up, but hopefully the construction of the garment will be more solid as well.
Check out the photo below as an example: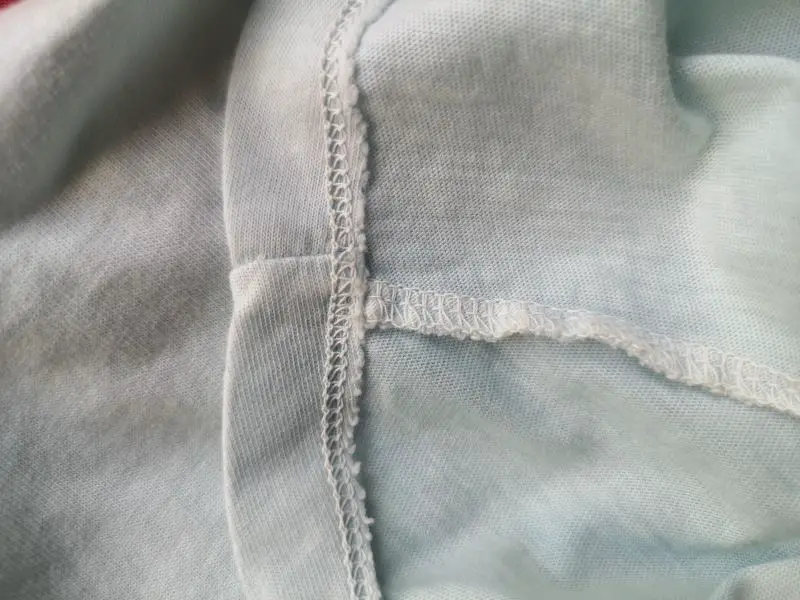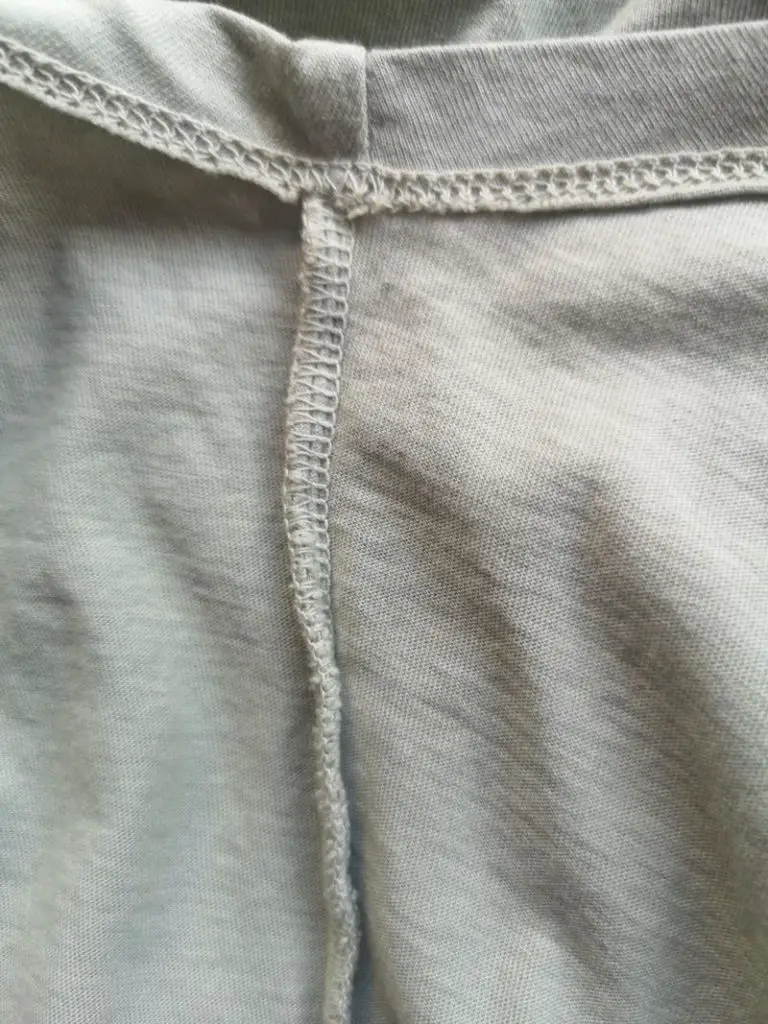 Notice how the top, folded parts of the seams on these two shirts don't line up with the bottom seam. Notice also how messily/jaggedly the fabric was cut in the second shirt
Here is another example, this time on a plaid shirt:
The plaid shirt above is from a fast-fashion store. Although they did try to match up the lines of the plaid in some parts, like on the sleeves, it's mismatched in other places.
Notice also how pilled the fabric has become (this shirt has been worn a decent amount, but nothing exorbitant).
Next up, a pair of pants: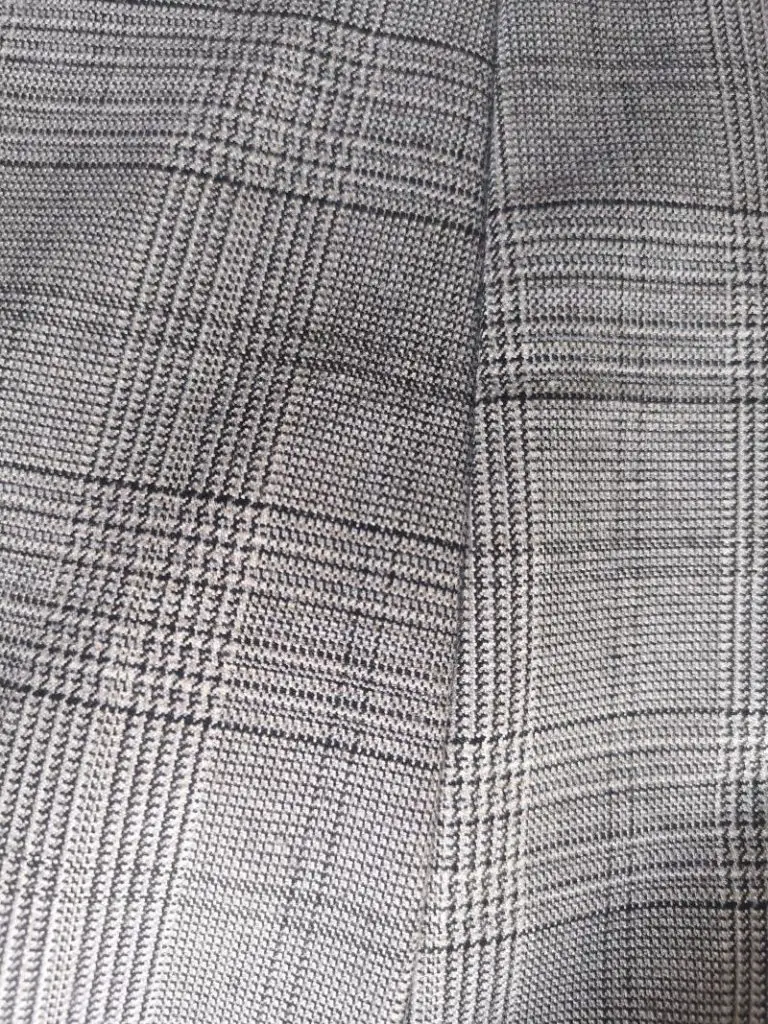 The photos above are of a pair of fast-fashion pants.
Notice how the manufacturers put in the effort to match up the lines on the front of the pants and in the crotch area (bottom image), but didn't do so on the side pant legs (top image).
Finally, we have a dress that has perfectly matched stripes: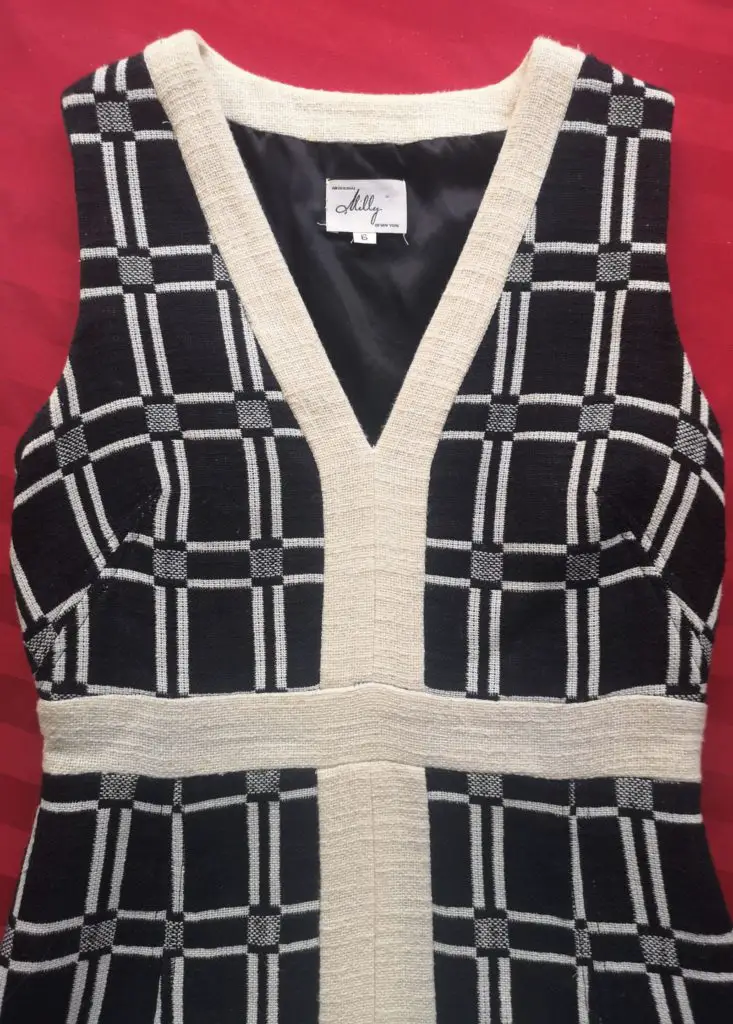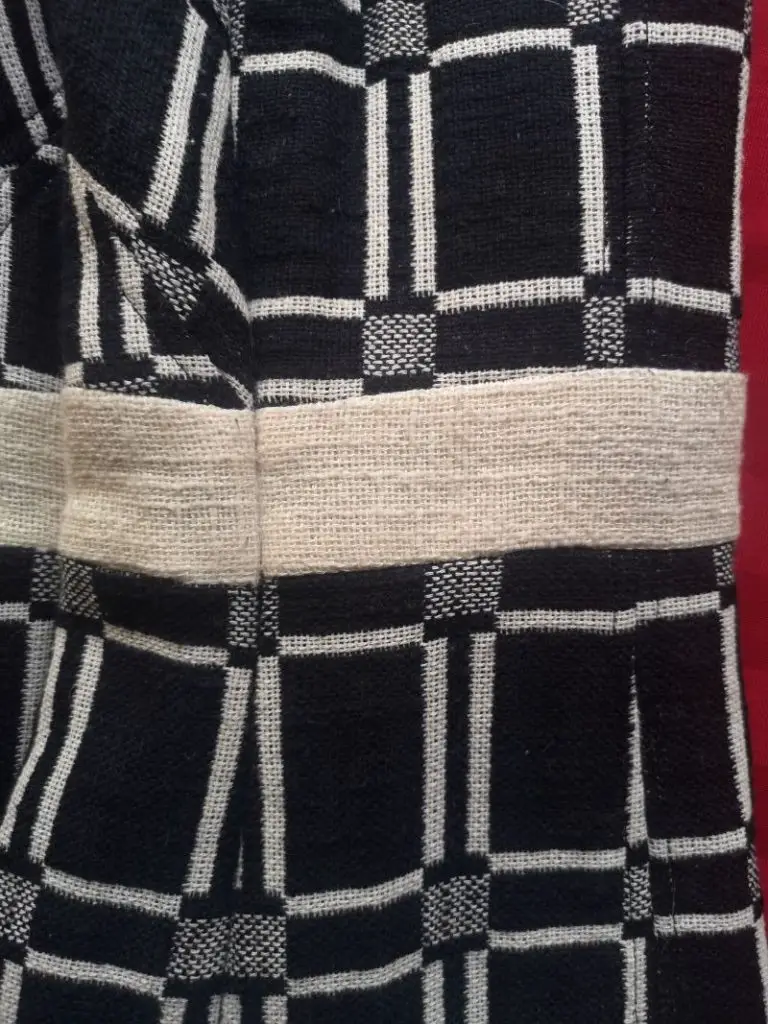 The dress pictured above is from Milly, a New York-based brand. Notice how the patterns and lines line up not just at the front of the dress, but at the sides as well.
The interior tag reads that it was made in the USA of imported Italian materials. As a side note, I bought this dress at the thrift store, so it was much more affordable than the brand's retail price!
5. Check the Stitch Length
You want a shorter stitch length rather than a really long one, as a long one will be more likely to rip and won't hold the clothes together as well.
Actually, I read somewhere that a reason that many 1900s-era garments are still in such good condition today is that they were sewn with tiny stitches!
Of course, such tiny stitches aren't really used by today's factory sewing machines, but as long as they're not super long, they should hold your garment together better.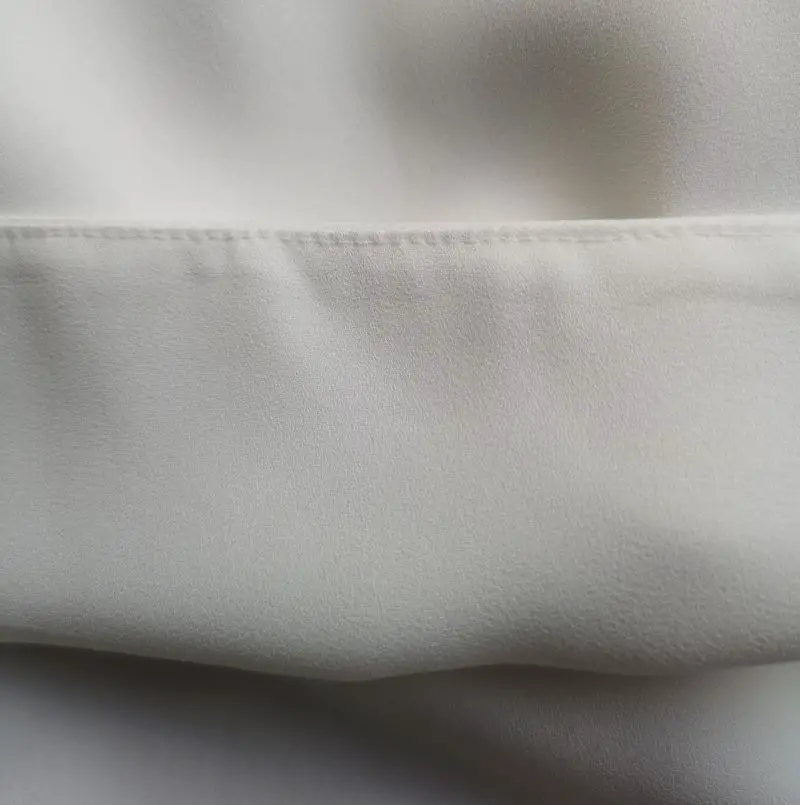 6. Check Whether There Are Loose or Untrimmed Threads
If the garment has loose threads that look like they're about to rip at any second, that's a huge indicator that you're looking at bad quality, as the item is about to fall apart straight off the rack.
Another thing to check for is untrimmed threads. Usually, when a seam is finished, you're supposed to snip the end of the thread off for a polished look.
If there are untrimmed threads left on your garment, they could be an indicator that the item was rushed through the production process.
Untrimmed threads themselves don't mean that the seams in your garment are about to fall apart, but they're definitely an indicator of garments being rushed through quality control.
7. Check the Hems
If you're dealing with any type of formal wear (e.g., slightly more formal dresses and dress/business pants), check the hems. If the stitches are super obvious, then the garment was likely made more quickly/with less care.
However, if the hem is "invisible," i.e., you can't see the stitches on the outer side of the garment, it suggests that the item was made with more care.
While you can do an invisible hem by hand, as might be the case with a really high-end garment, most invisible hems that you buy in retail tend to be done using a machine.
A machine-made invisible hem will show very tiny stitches on the outer side of the garment. Even though they're slightly visible, these types of hems can nevertheless look better on formal wear than a completely visible hem.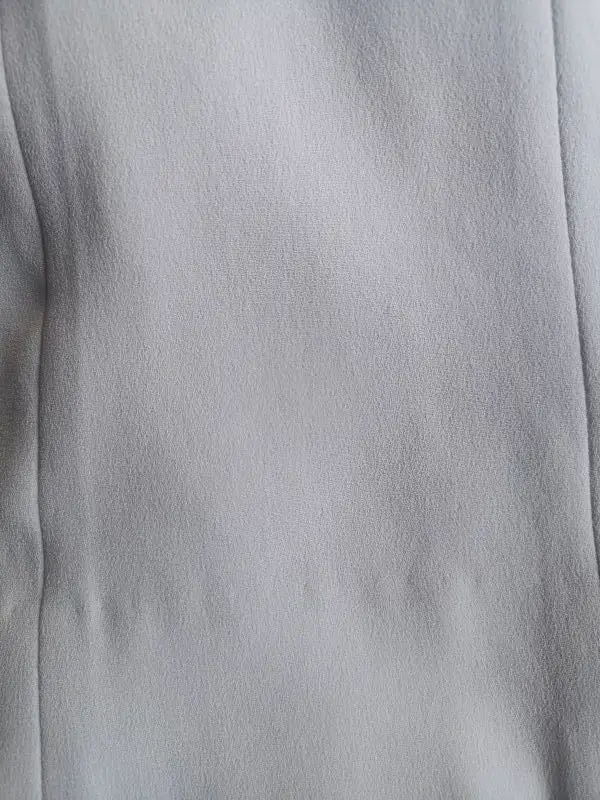 As you can see above, the hem of this blazer was done on a machine. You can see the small dots where the thread is connected on the other side, but it's largely invisible.
8. Check Whether There's Lining
Lining is the additional fabric that's often found on the inside of blazers and dresses.It tends to be made of satin or some kind of soft fabric and gives additional comfort and shape to clothes.
Having a lining at all might indicate higher quality, although you might want to look at what the lining is made of and how it's been sewn in (e.g., does it pucker, etc).
For example, I bought a $200 blazer that I loved the design of so much, but it wasn't lined.
I think it was partially a design choice to keep the blazer light, but at the same time, I do think they were cutting costs, and it would have been nice to have lining to protect the inside of my blazer.
Watch out for brands skipping lining on other areas of the garment as well, such as the back of a blazer collar, which is invisible when the collar is folded over.
Here are some pictures of lining vs no lining on a blazer: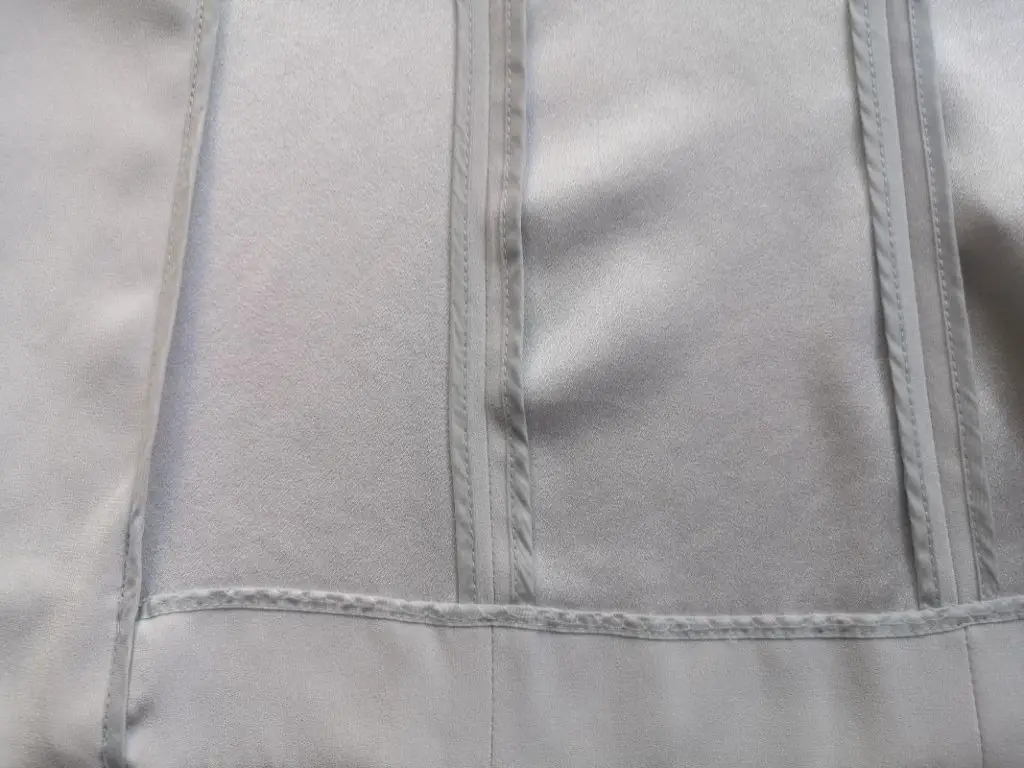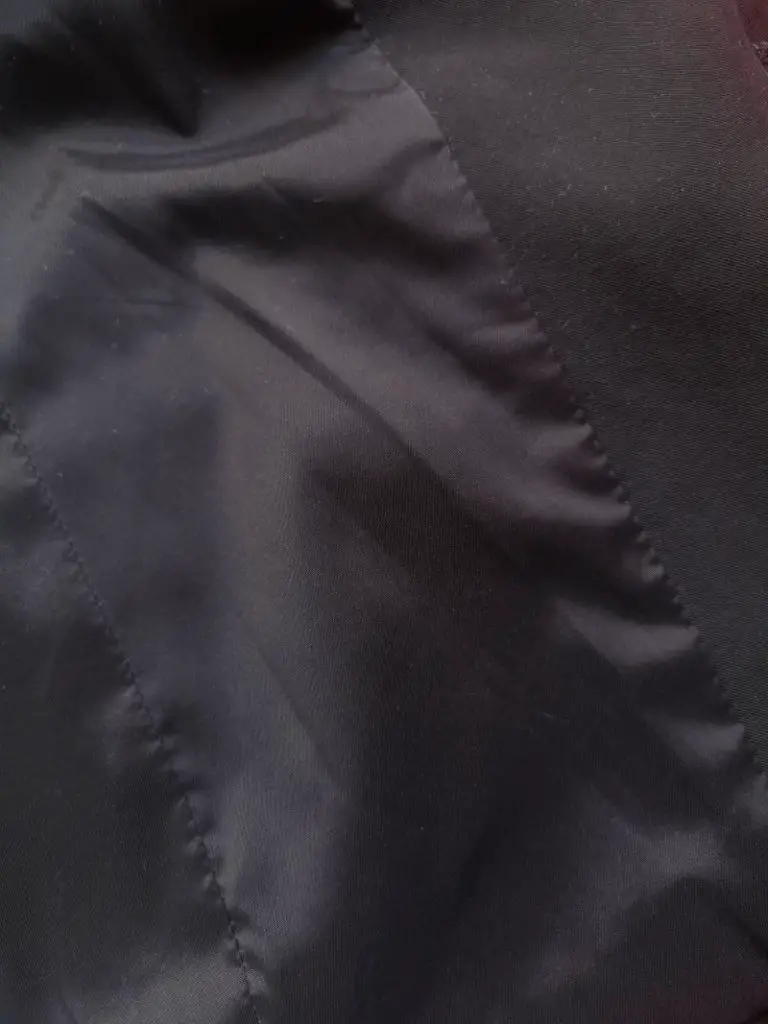 For even more clothing quality tips, check out this helpful video from fashion designer Justine Leconte:
How to Spot Quality Clothes – Final Thoughts
I hope that these tips gave you a basic framework for how to check the quality of a garment.
Remember that none of these tips alone are a surefire way to tell whether a garment is good quality or not, but taken together, they can definitely help give you a better estimate of quality clothes and whether you're getting a good bang for your buck.
And if you're shopping online, it also helps to read or check out any reviews of the item, as other shoppers may have noticed things that you haven't.
Do you have any other ways you use to spot clothing quality? I'd love to hear about them in the comments!
Posts Related to How to Spot Clothing Quality:
This post was all about how to spot quality clothing