Frustrated about spending hours rifling through thrift store clothes without finding what you're looking for? Here are my top ways to shop thrift online so you can quickly find that piece you've been looking for!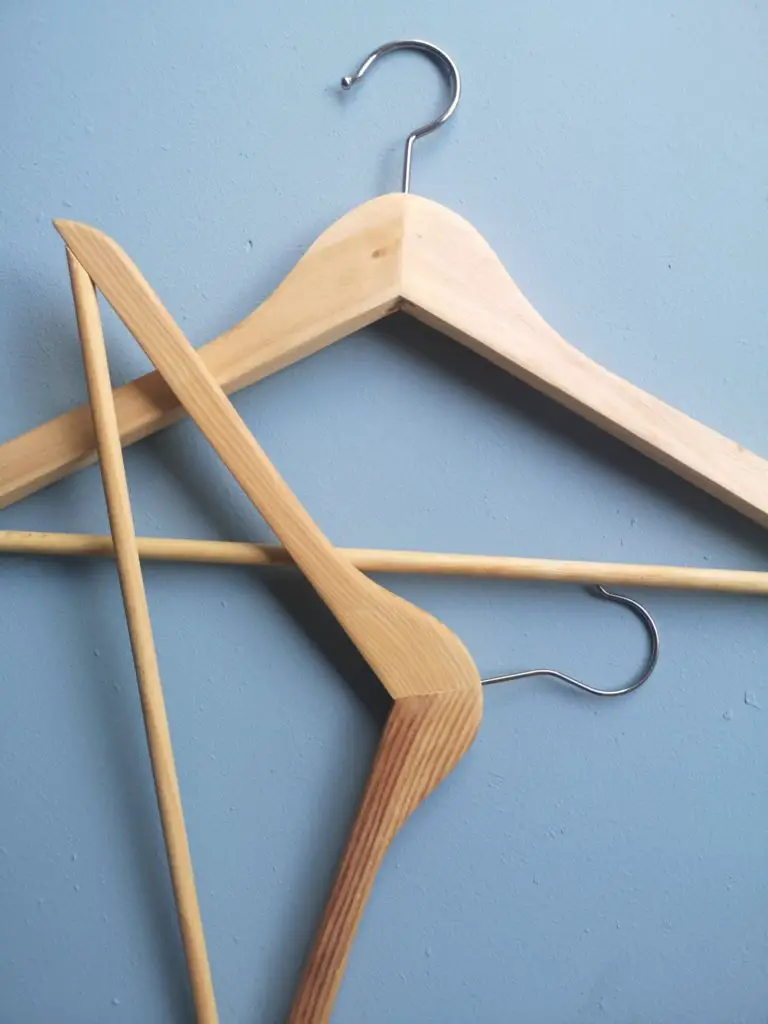 This post may contain affiliate links, which means I'll receive a commission if you purchase through my links at no extra cost to you. Please read full disclosure for more information.
Nowadays, shopping thrift online is super easy. Not only do you have a multitude of online-exclusive retailers to choose from, but you also have many brick-and-mortar thrift/vintage shops opening up their own online stores.
Many seasoned thrift shoppers will tell you that the keys to a successful thrift haul are checking the stores often and carefully rifling through the racks. But if you don't have time for that and still want to shop thrift, the entire experience can be super frustrating.
Given that thrift can be one of the best ways to find unique pieces and save money while shopping, you shouldn't have to sacrifice it just due to a time constraint. This is where my online thrift shopping tips come in!
1. Poshmark
One of my favorite benefits of thrift store online shopping is that you can save time by looking up exactly what you want and comparing prices for similar items between different stores and sellers.
Poshmark is a great place to buy gently used clothes that would usually have a much higher retail price tag, like Free People (I love them), Aritzia, or Lululemon.
With sites like these, you can compare similar items and see which seller has a good price (especially if you have to pay lower shipping due to someone being closer to you geographically!).
For example, I used Poshmark when I needed a very specific hat. I'd lost mine and the retail store was no longer selling them, so I looked up the hat on Poshmark and voila!
You can browse tons of listings here—mainly clothes, shoes, and home decor.
You can also sell your own items, snapping photos right from your phone and uploading them to your virtual "closet." Whether you're buying or selling, Poshmark is a great place to sign up for if you're redesigning your wardrobe.
Shipping is express, so it might be worth buying pricier items or a larger quantity of items from the same seller. They have an app, too, for added convenience and ease of browsing. 
Make sure to click on the seller to see their number of followers/any reviews to make sure they're reputable, and be wary of fakes if it's a high-ticket item that you're looking for. Also, as a fun side note, they've just launched a "pets" category, too!
Here is a helpful video from Ashley Gibson with some tips for shopping on Poshmark:
2. DePop
DePop is another online fashion marketplace where you can buy and sell clothing items, both on their website and on the app.
According to their website, "DePop is the fashion marketplace app where the next generation come to discover unique items. With a global community buying, selling and connecting to make fashion more inclusive, diverse and less wasteful. This is what transforming fashion looks like."
I first found out about DePop via a fashion YouTuber that I follow, who was selling some of the luxury items she no longer wore on there (I have a feeling that lots of YouTubers/social media influencers probably sell their stuff on here, too).
Since DePop doesn't have its own authentication process (you buy directly from the seller), and even though they do have buyer protection, always do your research to know how to identify fakes/counterfeits for the item in question, particularly if it's a high-ticket, coveted, or luxury item.
If there's a specific YouTuber you follow and trust, then that can increase your trust that the product is authentic.
3. Craigslist/Facebook Marketplace
Sometimes, the great finds on here make you feel like you're in thrift store shopping heaven.
Perhaps someone is just cleaning out their closet or wants to sell something they were given as a gift for a much lower price.
I ended up selling a brand-new Harley Davidson motorcycle jacket on Craigslist years ago (given to me by someone who worked there but it was too small for me), and the buyer was thrilled!
I also love using Craigslist for things like video games (often much cheaper than buying at a second-hand store, where the prices are marked up), and my neighbor got some jackets for her dog at a great price on Facebook Marketplace.
Overall, Facebook Marketplace can be a great place to buy smaller items and things that people no longer need (just make sure to be safe while doing so!).
4. Etsy
While the first thing that comes to my mind when it comes to Etsy is handmade jewelry and crafts. But believe it or not, Etsy is also a place where you can buy thrift, most often in the form of vintage.
This is one of those online shopping tips you might not have thought of, but you can get so many cool finds on here.
Interesting buys that you can find on Etsy are specific items from particular eras (e.g. 80s pants), vintage brand items like vintage Levis, and vintage t-shirts from various bands or festivals.
I found an actual Woodstock 1969 t-shirt on here once, although it was totally out of my price range, haha.
Your best bet here might be to do a quick search on Etsy and find which shops have a good selection/specialize in vintage and favorite those. This way, you'll save time rather than searching through pages and pages of listings that might not be what you're looking for.
Just watch out for listings that say "vintage" that aren't actually vintage (but just vintage style) if real vintage is specifically what you're looking for.
This is another reason why it might be good to find specialty shops with search terms like "thrift finds" or "vintage" in their name—they might have more expertise identifying vintage items as well.
5. The RealReal
If luxury is your thing, then check out The RealReal, a luxury consignment store with a huge selection, from bags to clothes to shoes to jewelry.
I went to their store in NYC several years ago, but the better selection is by far on their online store, and they'll just ship the items to you. They want you to make a free account, but after that, you can browse the listings to your heart's content.
According to their website, The RealReal authenticates every single item they sell, but use your discretion when ordering anyway.
Given that the returns window is quite short, it doesn't hurt to have a good idea as to what the authentic version of the item looks/feels like (serial numbers, colors, stitching, quality, etc.), especially if it's a really expensive item, as there's always the possibility that a fake could slip by their authentication system.
If you're outside of the US, just be aware of import fees/duties, and make sure to check with the website if these are included in the cost!
You can also check online forums to see if the people in your country paid duties, or take a look at their experiences with the website.
There are a number of people (on YouTube, etc) who did end up getting fakes from the RealReal (even though the brand is supposed to have authenticators who look at everything), so make sure to do your due diligence before dropping a lot of money.
6. Shop Thrift Online by Going Local
Some of the best online thrift stores could even be ones you've seen in your area.
This means checking if any of your favorite thrift shops have opened up an online store, which many have in the past couple of years.
You can either phone them or check their website or their Facebook page to see if an online store is currently being offered by your favorite thrift or consignment shop.
If they're a smaller operation, they may not be able to offer shipping, but probably have something along the lines of curbside pickup.
High-end consignment shops often have online stores as well, so check those out too if those are the types of items you're looking for.
Luxury consignment stores might also be a more reliable option than The RealReal if you're worried about counterfeits, given that smaller, local stores go through a smaller volume of product and might be able to allocate more resources to authentication and staff training.
While I think that resale and consignment are excellent ways to save money and help the environment, always use your discretion and do your research when purchasing more expensive or popular items that have the potential to be counterfeit.
You could even go a step further and have the item authenticated by an expert. It doesn't hurt to be cautious, and your increased confidence will help you enjoy your new purchase when it arrives!
6 Ways to Shop Thrift Online and Score the Perfect Piece – Final Thoughts
I hope this post gave you some new ideas on where to find online thrift store clothes.
Having the option to shop thrift online has been super helpful for me when I've wanted the lower cost and uniqueness of a thrifted piece but haven't had the time to visit a slew of thrift stores.
By taking your shopping online, you can compare the prices at different vendors and find an exact match for what you're looking for using the search bar.
This will help you find that missing piece in your collection!
Have you tried any of the methods listed above?
Posts Related to 6 Ways to Shop Thrift Online
This post was all about 6 ways to shop thrift online