Learning how to find your signature style can transform your wardrobe from something you just wear to something that expresses who you are.
Are you sick of opening up your closet and hating everything you see?
Do you feel like every outfit you put on is a carbon copy of what you see on social media or in magazines?
Learning how to find your signature style is the solution to these problems. Not only does it make shopping way easier, but it's a powerful mode of self-expression that can do wonders for your confidence.
And while this process might feel overwhelming, it's not so bad when you have some tips to follow. Before you know it, you'll find that learning how to find your style is fun!
Let's get started!
This post may contain affiliate links, which means I'll receive a commission if you purchase through my links at no extra cost to you. Please read full disclosure for more information.
1. Identify What You Gravitate Towards
Before we go into what you already have in your closet, you need to identify what styles naturally appeal to you (without the distraction of "but I wore that sweater during middle school graduation so of course I can't get rid of it!").
While the old-school way to do this would be to go through fashion magazines, this doesn't tend to work if you're going for everyday styles.
And though I love flipping through Vogue as much as the next person, most of the stuff isn't ready-to-wear stuff you'd see on the street.
The next idea would be to look at what the top influencers are wearing.
But a) they might just be wearing that stuff because of a brand sponsorship (which usually doesn't tell you if it's comfortable or not).
And b), posing for a photo in an uncomfortable outfit is way different from actually wearing said outfit for a night on the town and deciding that sandpaper would have been decidedly more comfortable.
So given these difficulties, my top 3 tips for finding inspiration are:
Pinterest
Instagram
Street style
Let's go into more detail with each so you can see what I mean:
Pinterest Style
If you're totally stuck with learning how to find your clothing style, then I'd suggest Pinterest as your first stop.
Make a couple of boards with styles you like. You could name them after different aesthetics, occasions, and even seasons.
If you're not sure what to search for, try looking for outfits that you enjoy wearing. For example, you could search "jeans outfit" or "Converse outfit."
Another way to search is by aesthetic and decade. You could search for "edgy outfits," "80s outfits," and "boho outfits," for example.
You could also try thinking about whether a TV or movie character had a style you really gravitated towards. When I watched the OG Gossip Girl in high school, the different characters' outfits really helped me be inspired to experiment to see what I liked.
Pinterest also has a handy feature where it will suggest additional keywords to further narrow down your search and give you more ideas!
Make sure to save your favorite looks to your Pinterest boards so Pinterest can recommend more!
Instagram Style
Now, the key to searching for the right accounts to follow is to ignore who's the most popular and follow the people that speak to you.
If you don't know where to start, look at lists of fashion Instagram accounts. Many online fashion magazines have these.
Another option is to search for style tips and look at blogs whose style advice you enjoy. Often, these bloggers also have Instagram accounts and can give you a lot of inspiration for the style you want to create.
Street Style
First, take note of people on the street as you're walking around. Watch for how people style items you like and see what pieces they're wearing.
Sometimes I just flat-out ask people where they got their jacket, for example.
Another method is to look at street style snaps. You can find these on Pinterest or in magazines like Elle or Popsugar, which feature street style slideshows.
And while this isn't really street style, shows like Queer Eye (that include clothing makeovers) are great ways to get some inspiration. I love how the show always stays true to the person's preferences and gives them outfits they feel confident in.
2. Go Through Your Closet
Next, it's time to do a full closet cleanout. You need to go through your closet and figure out what you actually wear and what you don't.
I like to start with a quick purge of anything that doesn't fit, is worn out, or that I haven't worn in over a year.
If you're on the fence about something, think about when you last wore it and whether you have a similar item that you actually wear.
For example, it can be easy to buy a ton of jeans as they're so practical and can be worn with everything.
But if you have two pairs of similar jeans, put them on and see which ones you wear more and like better. This makes it easy to donate the pair that's less comfortable.
The best thing to do here is to take everything out of your closet. Sort everything into piles labeled "keep," "donate," and "maybe." Then, move on to the next step.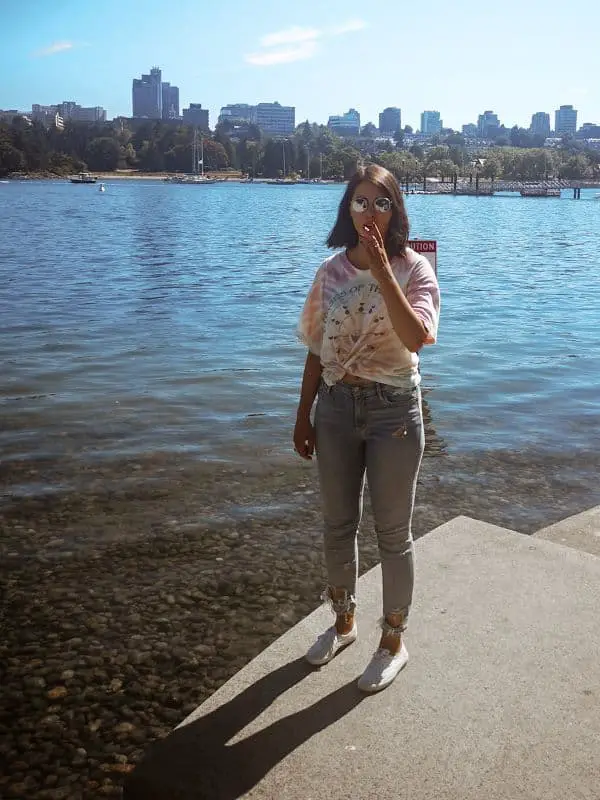 3. Figure Out What Makes You Comfortable and Confident
Now that you've cleared out your closet, it's time to think about the clothing items that make you feel comfortable and confident.
Start by making a list of your favorite clothing items. These could be items that you feel great in, that are easy to wear, or whose colors you feel complement you the best.
Then, think about the colors, silhouettes, and fabrics that you usually gravitate towards.
For example, I'm most confident (and comfortable) in my high-waisted 90s jeans, a tucked-in band tee, awesome sneakers, asymmetrical earrings, and a swipe of bright lipstick.
This looks different for everyone, so you'll have to experiment and see how you feel.
Remember, this is not about how others perceive your outfit or what compliments you get. It's about which items make you feel most like your authentic self.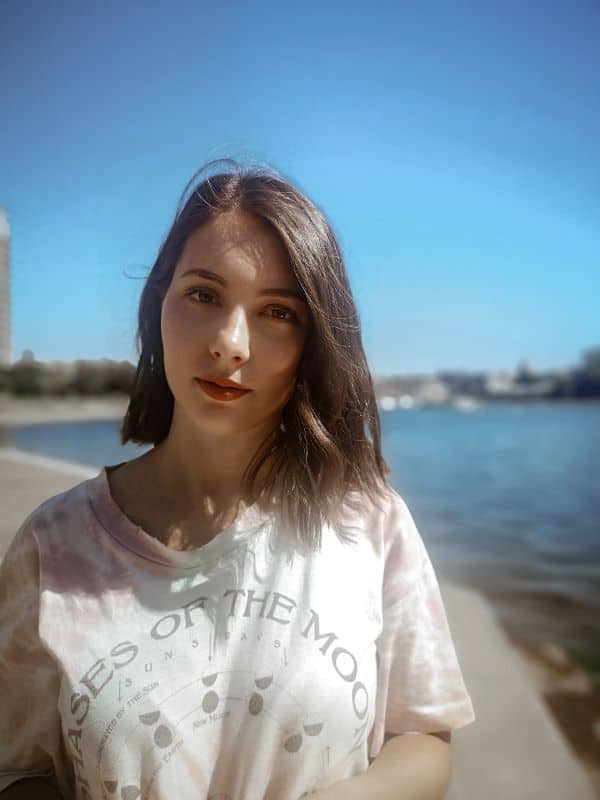 And if you're stuck with how to find a style that suits you because everything in the stores is the same style (most big brands do sell only what's currently in style, after all), then try thrift shopping!
Some of my most unique pieces come from the thrift store. And not only is this easier on your wallet and the environment, but it's also more fun to shop when you don't know what you will find.
Thrift's lower prices are also perfect when you're still figuring out your style. If you buy a few pieces that you later decide don't fit with your new aesthetic, you likely won't have spent too much money on those pieces.
Go Window Shopping
Now, you might not be sure what makes you feel the most confident (especially if your closet is so far removed from what you like and you can't stand to look at it).
There's this scene I loved in Season 3 of Stranger Things where Max takes El to the mall so she can figure out her style. In that scene, El says "how do I know if I like it?" and then Max says "you just know."
And to figure this out, the easiest way is to go window shopping. Take a look at what stores have on the mannequins and in the displays. Do you gravitate towards anything?
Next, go in and try some things on. Things might look great (or weird) on the rack, but they could be totally different when you put them on.
This is especially true of how items make you feel, and you won't know until you put each item on.
Be sure to try on things that you like the look of but aren't sure about. You might find that you actually love how the piece looks on you.
For example, I bought a bathing suit top the other day that was literally the last thing I would've thought to try on.
I'd told the salesperson that I'd like a bandeau style, so I ended up trying out the 5 styles they had. The top I went with was totally left field for me, but I loved how it looked like a 90s shirt yet still looked like a bathing suit, and I was immediately sold.
4. Consider Different Occasions
A huge consideration when it comes to confidence is to think about what types of outfits you'd wear on different occasions. And while the looks may be different, you should still feel comfortable and confident regardless.
Going back to my 90s jeans and t-shirt example, this isn't what I'd wear to a fancy dinner or birthday party.
What would keep me comfortable and confident would be a cool ear cuff, red lipstick, chunky heels that aren't too high, and a neutral jumpsuit cinched at the waist (I should probably go shop for that now, haha).
But for my friend, it would be a flowy, a-line skirt in a soft pastel color like pink or lavender and minimalist jewelry.
So again, this is going to look different for everyone, and you may even find that you like different aesthetics for different occasions.
For example, you may dig the relaxed 90s aesthetic for everyday looks, but go full-out grunge when it comes to evening outfits.
5. Be Open to Change
The last step in learning how to find your personal style is recognizing that it can (and will likely) change over time.
As you try out new things and get a feel for what you gravitate toward, your style will start to solidify.
But even then, your lifestyle, preferences, and likes and dislikes may change. You may find that you want to experiment with a new style or silhouette every now and then, and that's perfectly normal.
The key is to be open to change and experiment with your style. You never know what you might end up loving.
This is okay. It's not wasted money (especially when you donate or pass on your old clothes).
This is also another reason why I love basics and timeless pieces. Because even if you decide to change up your style, you won't have to throw out your entire wardrobe and bankrupt yourself trying to make a new one.
Instead, you'll be able to fit those basics and timeless pieces with your new pieces, giving you an instant wardrobe refresh!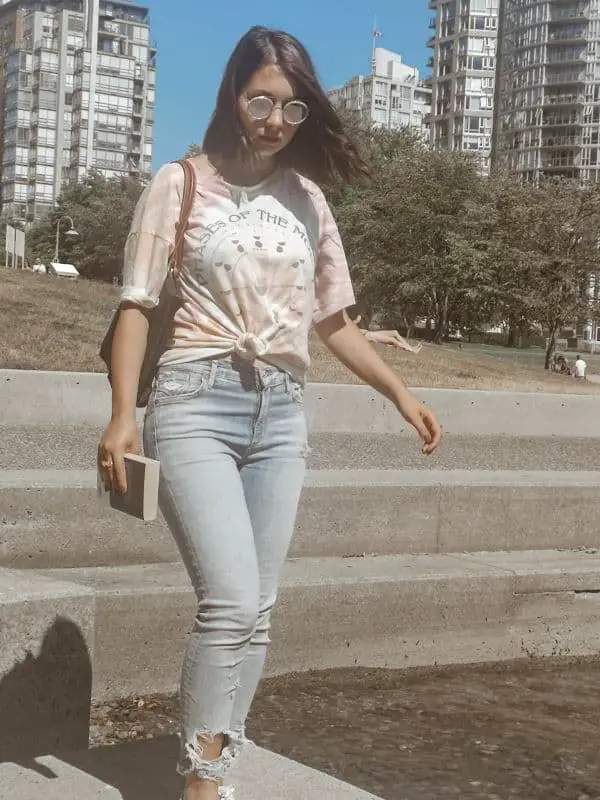 How to Find Your Signature Style: Follow These Easy Steps
The next time you find yourself asking "what is my signature style?", I hope you'll feel less overwhelmed with it.
And while your signature style may change over time, the most important thing is to find something that makes you feel confident and comfortable. These 5 easy steps will help you do just that.
What are your favorite tips for finding your style? I'd love to read about them in the comments!
Related Style Posts:
This post was all about How to Find Your Signature Style in 5 Easy Steps